Everything You Need to Know About the History of Esports
by Game Marketing Genie, on 02-Mar-2021 10:33:43
Video gaming is a major form of entertainment, popular with a vast range of players. According to Statista, some 2.7 billion people play video games worldwide, with most of these players between the ages of 18 and 35. With such a large number of users, it is no wonder that the gaming industry experiences incredible growth each year.
Figure 1: The number of video gamers worldwide. Source: Statista
The gaming industry's growth has forced brands to rethink their marketing strategies to capture this elusive market. Many people enjoy connecting with esports tournaments to watch popular players compete against each other and interact with other gaming enthusiasts. Brands join them at these events as tournament and team sponsors. They have earned massive publicity from these events, making esports marketing a great way to reach gamers.
This article explains the history of esports marketing and how it rose to such popularity.
What is esports?
Esports, short for electronic sports, is a form of competition where teams of gamers play against each other at a professional level for huge sums of money as prizes. The players are contracted to play for various organizations, much like a basketball and football player would. The players practice and compete in their respective games just as other sports people would too.
Depending on the games they play – from first-person shooter (FPS) games like Call of Duty and Counter-Strike: Global Offensive to the multitude of other genres like fighter games and sports events like NBA2K – there are several events and tournaments each year with millions of dollars in prizes up for grabs.
The esports scene is supported by a hyper-dedicated audience that religiously tunes in to the events. NewZoo states that there were about 450 million viewers of esports in 2019, with that number expected to surge over the coming years.
Figure 2: Global esports market. Source: Newzoo
These numbers are responsible for the growth of the industry. The esports market was worth $1.34 billion in 2020, with half of that revenue coming from sponsors such as Red Bull, T-Mobile, Audi, Mountain Dew, and other big-name brands.
While this article isn't about esports marketing but instead how esports came to be, we do have another guide that will help you get started. Check it out here: What Does Esports Marketing Mean for Your Brand?
Let's now take a look at the evolution of esports through the years.
1950s: The beginning of computer gaming
The invention of the computer paved the way for digital gaming. Before this, games were things people used to play outdoors. The first attempt at video games came in 1952 when scientist Alexander Shafto Douglas had the idea to design a game when studying the interaction between humans and computers. He created a single-player game known as "XOX" or "Tic-Tac-Toe," where players competed against the computer.
The first recognizable multiplayer game was created in 1958. The game was known as "Tennis for Two" and allowed two players to compete against one another. Players used a joystick of some sort to strike the ball over the net and set its trajectory. Today, many people consider this game to be the birth of esports.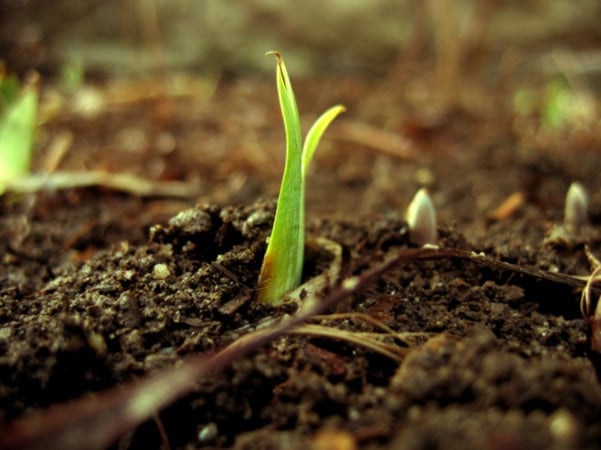 1960s: The first esports competition
In 1962, the first game designed for computers was made. The pioneers were a group of MIT students led by Steven Russell. The computer where the game was installed was a $120,000 machine that had just been delivered to MIT. The PDP-10 computer was faster than other computers on campus and naturally caught the young scientists' attention.
They developed the first non-commercial game, "Spacewar!" that involved two players, each on a spaceship, playing against each other. The spaceships had a limited supply of fuel and ammunition, and players had to fight against the planet's gravitational pull.
Figure 3: Intergalactic Spacewar Olympics. Source: Geekwire
With the game gaining massive popularity, the Laboratory of Artificial Intelligence at Stanford organized a Spacewar! Competition, bringing together gaming enthusiasts for the world's first esports tournament. The Intergalactic Spacewar Olympics had 24 players competing in Spacewar! with the winner receiving an annual subscription to the Rolling Stones magazine. The competition was limited to universities and similar institutions since the game had technical prerequisites.
Spacewar! is considered to be the world's first digital computer game. An arcade game of the same name would be created to allow more people to enjoy this amazing title. In 2007, the New York Times recognized it as one of the top ten games of all time, cementing its place in the hall of fame of computer games.
1970s: The rise of home consoles
Arcade games started being created in the 1970s. This was a huge turning point in the video game marketing industry since it took gaming to a broader audience. The first arcade game was developed by Bushnell in 1971, and it was inspired by Spacewar. The game was a cosmic failure, but the following year, Bushnell founded Atari, which is itself a huge milestone in the video game industry.
At this point, gaming was all about getting the highest score. It didn't matter if you were playing alone or against someone else.
Then, consoles brought gaming home. The "Magnavox Odyssey" was the first gaming unit that could be connected to a television set to allow gamers to play games in the comfort of their homes. Even though the connection was rather cumbersome since the playing field had to be stuck to the TV in the form of a template, digital playing became possible for the masses through this game console.
Playing games became a fun pastime activity for many young people. They replaced books and outdoor games for many. People would invite their friends over for gaming sessions, but what many considered obsessive gaming would lead to a new competition - esports.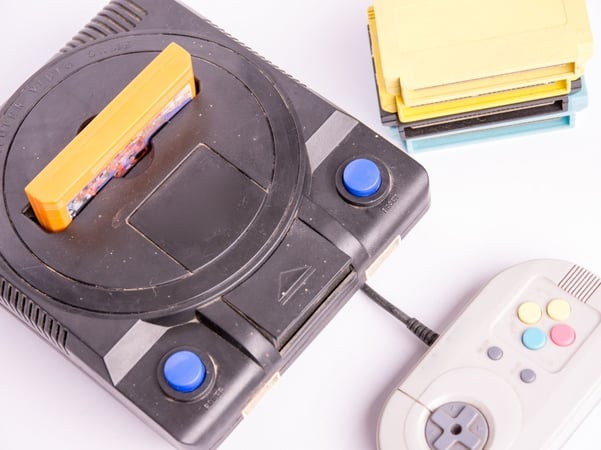 1990s: Esports for everyone – the rise of competitions and better technology
In the 1990s, tournaments started becoming popular and sprang up in various locations. The tournaments were primarily based on fighting games such as Mortal Kombat and Street Fighter.
Games of other genres also started coming up with first-person shooter games like Goldeneye getting the attention of gaming enthusiasts.
The internet also changed how people interacted with games. It allowed people to keep high scores, discuss strategies with other gamers, and become visible to people who didn't live in their town or state. The gaming community grew as a result, which led to the transition of video game competitions into electronic sports.
1997's Red Annihilation tournament for the FPS game Quake is considered the first instance of esports. It attracted more than 2000 participants, and the prize money was a Ferrari belonging to lead developer John Carmack. The following weeks saw the establishment of the Cyberathlete Professional League that held its tournament that year. It increased its prize money to $15,000 the following year.
Figure 4: Nintendo World Championship Logo. Source: Nintendo
The Nintendo World Championship was another milestone in the esports journey. The tournament visited 29 American cities, with the finals taking place at Universal Studios in Hollywood, California. The competition was held in various age groups, and winners received golden Nintendo gaming modules.
2000s and 2010s: The internet and worldwide championships
The 2000s saw the rise of professional gamers. There was now a difference between amateurs and pro gamers. This was particularly noticeable in the game Starcraft. The gap in skills made the game a formidable one, and it thrived in South Korea where the World Cyber Games were held in 2000.
The first Electronic Sports World Cup was played in Poitiers, France. The tournament's grand final was held in the summer of 2003, with players competing in PC and console games.
Around this time, gaming consoles were being developed with internet connectivity to allow gamers to challenge their friends across the country. Video games introduced rewarding systems and offering in-game perks to winners.
But by then, gaming as a professional sport was still a niche. To promote it as a sport, Major League Gaming (MLG) was born. MLG started hosting tournaments on the ground and online and introduced a ranking system, the MLG Pro Points Ranking System, for determining the best professional players around the globe.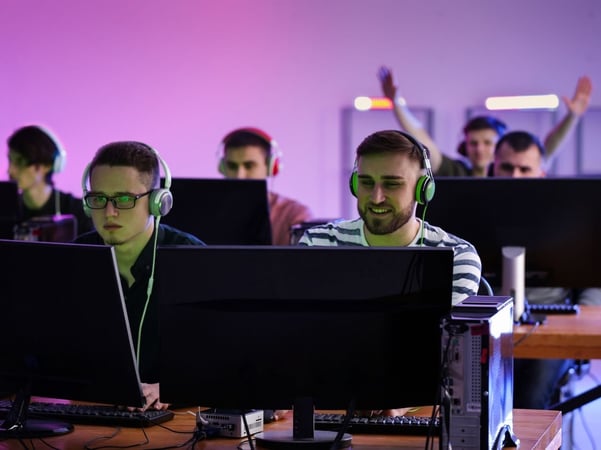 The future of esports...
Esports continues to grow at a tremendous rate. New leagues like the Overwatch League and NBA 2K are enjoying incredible success, and as a brand, you need an esports marketing strategy to connect with the fans of esports.
Twitch has contributed to the industry's growth, providing gamers with their own broadcast network and a platform to engage with their followers. With a proper influencer marketing strategy, you can have a streamer display your marketing content to their followers. Working with relevant streamers is one of the best game marketing strategies to reach the gaming audience.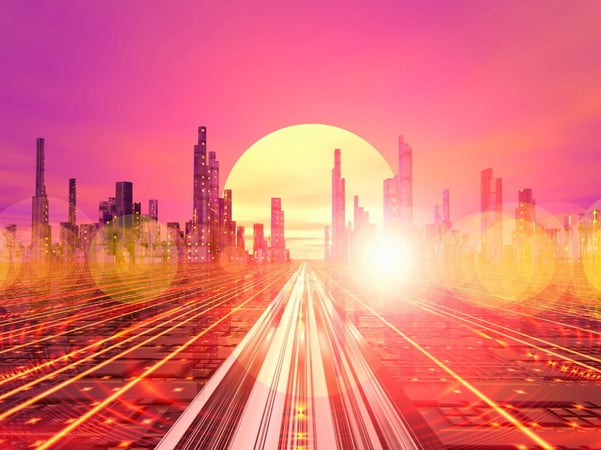 The next generation of marketing
Take your marketing strategy to the next level with esports marketing. Find out what it is, how it works and if it is right for you in our full guide - Esports Marketing and You: The Complete Handbook.
---
Esports has a lot of opportunities for marketing. Millions of esports enthusiasts tune in to watch the best players compete for top prizes, presenting you with lots of eyeballs for your marketing.
You need specific esports marketing strategies to penetrate the market. The team at Game Marketing Genie can help. We are an esports marketing agency that understands how to connect with the gaming audience. Get in touch, and let's discuss how your brand fits in the gaming ecosystem.
Are you finding it difficult to convert leads into customers? Click here for a customized marketing plan.