How to Choose the Right Digital Marketing Agency
by Game Marketing Genie, on 19-May-2020 10:48:16
Becoming an internet sensation is the dream of every company. With the cost of print and electronic media higher than ever before, businesses are looking to adopt online resources as an affordable and effective way to engage with prospects. The ease with which a client goes online, chooses a brand, and purchases a product has increased the need for businesses to invest in the best digital marketing services.
However, navigating the world of online marketing is not as easy as it seems. With new digital marketing techniques emerging every day, it is difficult for busy business owners to keep up to date with the latest trends while also managing other aspects of their brand.
Luckily, there are creative digital marketing agencies to manage your company's marketing efforts. A digital marketing company uses creative innovations to analyze your marketing performance and craft strategies that will grow your business. They can help identify non-performing sectors of the business to help you make informed decisions going forward.
Choosing a digital marketing partner is something you need to take seriously. In this article, we highlight useful tips that will help you select the best marketing agency for your business.
What do digital marketing agencies do?
Digital marketing agencies help businesses generate more sales by using marketing strategies that are aligned to help them attract the ideal customer and improve their online presence. The services offered by marketing agencies are varied, but here are the common ones:
Market research
Before deploying any marketing strategies, agencies will perform market research to understand the unique characteristics of the users the company is targeting with its products. An understanding of these characteristics helps the agency design unique marketing strategies that appeal to the said demographic. With proper targeting, the prospects receive the marketing messages appropriately, and this will help the company attract more customers and boost their sales figures.
SEO
Getting your website to rank highly in search engine results for specific keywords will help you get more page views and eventually boost your brand awareness. Search engines are used by people who are actively looking for certain products and services. SEO will position your content high on the search engine results pages to ensure you are capturing potential customers at the right stage of their buyer's journey.
Social media ads
Most digital agencies offer social media advertising services on platforms including Facebook and Twitter. Usually, the audience you're targeting with your products can be found on one form of social media or another, and this makes it a great way to promote products to the masses. Social media channels allow for targeted advertising, and this will ensure your marketing messages are received by the people who matter.
Facebook Ads is a particularly impressive tool for promoting almost all types of businesses because of its massive user base and the fact that it allows businesses to run promotional campaigns targeted at people of a particular gender, age, education level, and even interests. Digital marketing agencies can monitor these campaigns and derive valuable insights that businesses will use to make decisions going forward.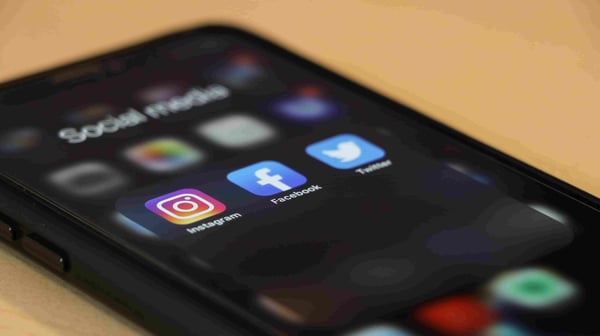 Search engine ads
Search engine ads display your advertisements among search results on engines such as Google, Yahoo, and Bing. Advertisers who use this form of advertising display their products to people who are actively searching for solutions to their pain points. This makes search engine ads a great way to improve website traffic and to boost brand awareness. Digital marketing agencies will identify the best keywords for your website to ensure the search engine ad campaign yields the best results.
Content creation
You need great content to engage and educate your users, and digital agencies can create customized material to help market your business online. Great content will also help you become an authority in your industry, get your website more visits, and improve your search ranking as a result.
But content creation is more than just blogging. It also entails developing beautiful infographics that you can share on your digital platforms as well as SEO writing and content analysis. A reliable digital agency offers all of these crucial aspects to allow you to focus on other essential business operations.
Mobile marketing
More than 50 percent of searches on mobile phones lead to a purchase. This makes mobile marketing a vital element of your digital marketing strategy. Your business website should be optimized for mobile devices to ensure that users can easily access your services. A digital agency should analyze your website to make sure your website is mobile-friendly. They should also recommend the best advertising avenues to ensure you reach more users with your content, such as in-app advertising and mobile YouTube ads.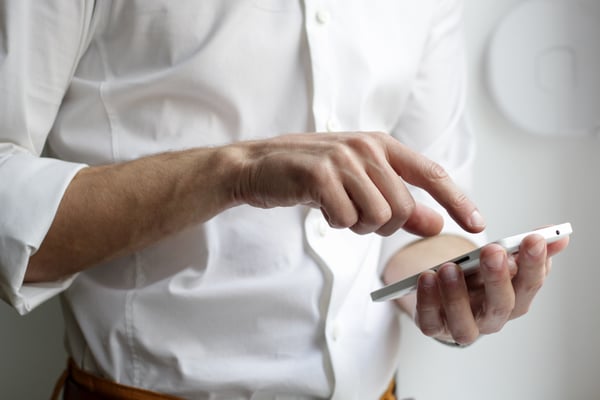 Ask yourself why you want to work with an agency
Before you sign up with an agency, you need to ask yourself why you need their services in the first place. Assess your online marketing performance to see if you are reaching as many people as you can with your content. You also need to review your conversion rate to determine the effectiveness of your marketing efforts.
Poor performance on these critical issues shows that you are unable to market your brand effectively by yourself, and that you need help streamlining your marketing efforts. A digital marketing company invests in the best talent and technology to help turn your marketing fortunes around. They understand the right platforms you need to run your marketing campaigns to help you reach the right demographic of users. They are also well-informed of the latest marketing trends, and will modify your campaign to help you stay ahead of the park.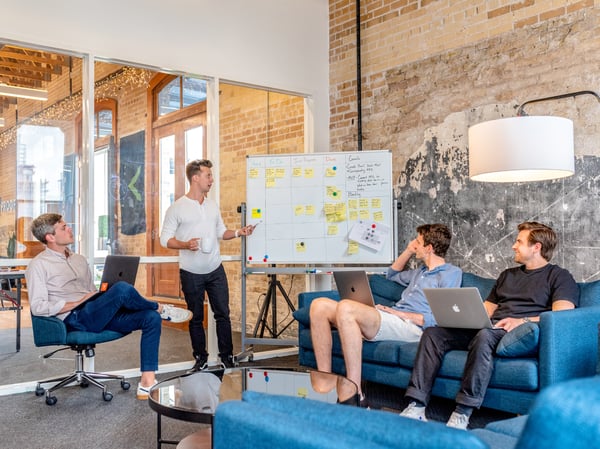 Understand your needs and budget
As a business owner, you need to understand the marketing needs of your company to be able to engage with a marketing agency properly. Break down your needs in terms of website design, SEO, UX and social media reach to make your conversations with the agency progressive. With a clear understanding of your needs, you will be able to tell whether an agency has the capacity to deliver the desired results or not. This will help you not waste time with the wrong agency, and ensure that your marketing funds are appropriately invested.
Next, you need to set a budget. Marketing services are priced differently, and how much you have to spend will determine the services that will be used to promote your business. The best digital marketing agencies can work with what you have and still deliver excellent results. They should identify the aspects of your marketing plan that need immediate attention and use the available resources to improve those areas.
They are also able to identify the marketing tactics that will yield the best business performance and avoid those that are less impactful to ensure the available funds are used wisely. For instance, social media marketing is ideal for marketing a fashion brand and not SEO. A dental clinic, on the other hand, will reach more people through SEO and content creation and not through social media marketing.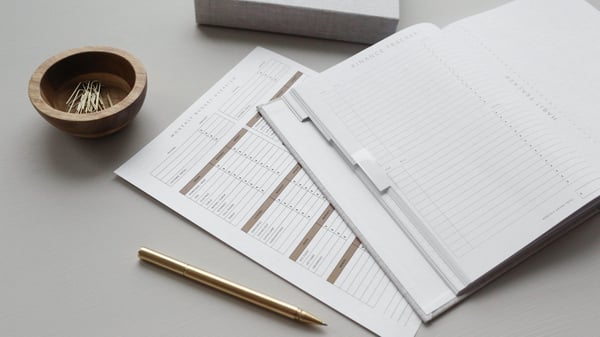 Be transparent with them and ask them for transparency with you
Lack of transparency will result in a breakdown in your relationship with the agency. This can have huge repercussions later on, such as lost time and resources. To prevent this from happening, both of you need to be transparent with each other from the onset.
On your part, you need to be clear on what you expect from your engagement with the marketing agency. The agency should have a clear understanding of what a successful campaign means to you so they know what tools and techniques to use for your business.
The agency, on the other hand, should state their capabilities early on. They should not promise you what they cannot deliver to prevent frustrations later on. Sometimes agencies are not forthcoming with all the relevant information, and as such, you need to dig deep to find the truth about their operations. Check if they have a website and real clients for their services. Find out if they have managed successful campaigns in your industry and what clients have to say about them. This background check will help you avoid fraudulent agencies out to make a quick buck.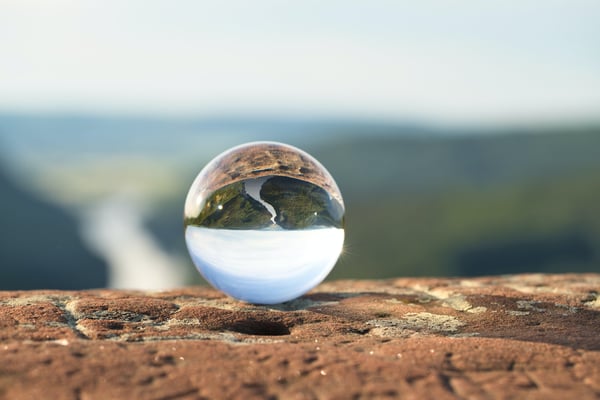 Make sure they are credible
The agency you choose to work with should be credible. They should have enough client testimonials to prove how good they are. A great agency will also have been recognized in their industry. You should, therefore, ask to see awards and industry mentions when analyzing the credibility of the agency.
Analyze the testimonials carefully to see what stood out for each client. You should be particularly interested in the agency's ability to deliver tangible results such as a wider reach on online platforms, a higher conversion rate, and more sales.
Reviews are also helpful when trying to determine if an agency is credible or not. Check review sites to see what clients have to say about the agency. Are the majority of the reviews positive and encouraging? If they are, the next step is to determine the authenticity of those reviews. Some agencies are known to pay people to post positive reviews, and if you are not careful, the fake reviews may entice you to hire an incompetent agency.
You can even ask the agency for client contacts so that you can reach out to them for their opinion. Don't just reach out to the clients with positive reviews of the agency, talk to those with a bad experience as well to know the benefits and drawbacks of working with that agency. These conversations will reveal a lot about the agency, and this will make it easy for you to decide if they are an excellent fit for your company or not.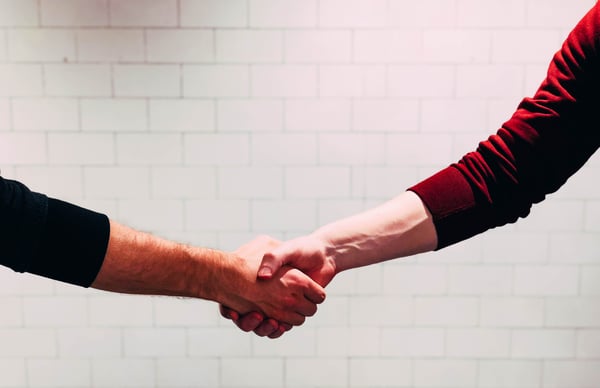 Determine what questions to ask them
There are specific questions that you need to ask when choosing an agency. The answers to these questions will determine if they have what it takes to market your business. Below, are some of the crucial questions you need to ask:
1. What marketing methods suit my business?
There are a lot of tactics for marketing brands online. Not all of them are suited to your company, and you should identify the techniques that work for your business. The agency should be able to identify the marketing methods that are ideal for your business. They should also have the tools and expertise to implement those methods. If they cannot do this, then they are not the right agency for you.
2. What are their KPIs?
The agency should also be able to tell you the KPIs they use to measure the success of a marketing campaign. The metrics they pick should show genuine ROI and not vanity metrics like the number of likes a post gets on social media. Some of the critical KPIs you should be interested in include the number of unique visitors to your website, time spent on your site, bounce rate, and click-through rate.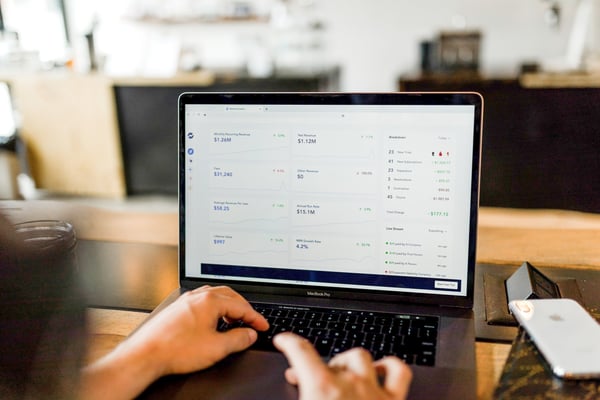 3. What results do they promise?
You should also be interested in the results the agency promises. Some agencies make huge promises, yet lack the personnel and skills to deliver. You should be wary of such agencies and only work with those that give genuine guarantees. If you are in a competitive industry, getting bottom of the funnel results in a short time is close to impossible, and a company that promises you the same is just doing so to get you to sign the deal. Avoid such agencies and continue your search.
4. What do they charge?
The cost of the marketing services will affect your final decision, but you should look for value and not the price when analyzing an agency. Don't go for the cheapest rates as the agencies that charge low prices usually cut corners to keep their costs down. Try and find a balance between price and quality. Analyze the marketing services offered to ensure you are getting value for money.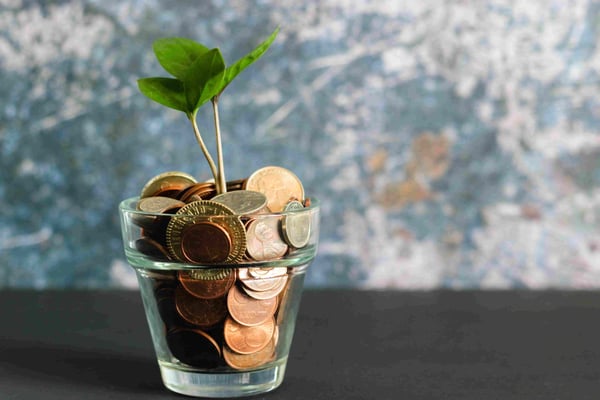 Want to learn more about digital marketing?
Digital marketing is a vast industry, and you need a strong understanding to master it. That's why we've compiled all of our best resources to create the ultimate guide to digital marketing. Check it out here: Everything You Need to Know About Video Game Digital Marketing.
---
Marketing agencies provide full-service strategies to support brands and help them grow. If you are looking for the services of a competent digital marketing agency to take your business to the next level, Game Marketing Genie is here to help. With our team of experienced marketing strategists, analytics experts, content creators, and vast industry experience, we take a customized approach to create the perfect marketing plan for your business.
Need more info? Let's chat today about how we can make the most of your marketing opportunities.