What You Need to Know About Marketing Games For Teenagers
by Game Marketing Genie, on 19-Apr-2022 10:26:23
The younger generation has always been up-to-date with technological advancements. They're the first to hop on the bandwagon, from new social media platforms to the latest video game. A study by the Pew Research Center highlighted that almost 95% of teens are online, and 77% of them own a cellphone. So, it is safe to say that Gen Z is synonymous with technology!
If you create games for teenagers, then you need teen marketing strategies. These come with added factors you have to be cautious of, such as enhanced data privacy and parental consent.
Continue reading this blog as we share effective game marketing strategies to engage the younger audience.
Demographics of your gamers
It is common knowledge that many teenagers are keen video game players, regardless of their age or gender. More than half of teens own multiple gaming devices, and gameplay is a daily ritual. According to Pew Research, teens like playing games for nearly an hour. A whopping 97% of 12 to 17-aged American teens play mobile, computer, web, and console games. While one-third of them play every day, 21% play at least 3 to 5 days a week.
Figure 1: Teens' frequency of playing games. Source: Pew Research Center
Opposed to the popular stereotype, girls enjoy playing video games almost as much as boys do. That said, boys play games more frequently and for a longer duration than girls. Additionally, 39% of boys play video games daily, while 22% of girls do the same.
Figure 2: Boys vs. girls — Duration of gaming sessions. Source: Pew Research Center
It's also noteworthy that older teens are less likely to play than younger teens aged 12 to 14. Out of these, 65% of male players play daily, as do 35% of female players. These daily players usually play with other gamers over the internet. It is also interesting to note that modern players do not conform to the typical image of a gamer. They are social animals and highly communicative.
The primary reason young players are so attracted to games is that they offer a sense of accomplishment and authority. Games are avenues where players get to exercise autonomy, and are challenging but not impossible to win. The leaderboards and rewards also boost dopamine, encouraging players to continue playing.
Most of these young gamers enjoy watching game streaming on popular platforms like Facebook and Twitch. People watched approximately one billion hours of live streaming on Facebook Gaming in 2021. On the other hand, Twitch has become one of the most famous streaming sites where gamers above 13 years reside. A report by Backlinko revealed around 2.5 million people watching streaming on Twitch at any given time in July 2021.
Here are the factors you should keep in mind if your gaming company targets teenage gamers:
Transparency
When creating and marketing games for teenagers, transparency and cyber security are paramount since the targeted audience is vulnerable. Gaming companies must be transparent about their data collection, storage, and usage policies. Ensure the parents of these young gamers understand that their child's information is safe with you and can access your privacy policy. This will boost parents' trust in your company and games. Many game developers even outsource their teenage games to strengthen their security aspects.
If your game contains any purchasable in-game assets, make sure parents understand that players must spend real money to purchase these assets. This is more crucial for games designed for the younger generation, as the target audience mainly relies on their parents to make these purchases. Therefore, ensure the parents know exactly how much they pay for the virtual items, and ensure they consent before allowing them.
Moreover, never play with your games' pricing. Any hidden charges will only dispel users. To acquire customer trust, be transparent about the pricing. If there is a price hike, be truthful and notify the users and their parents in advance.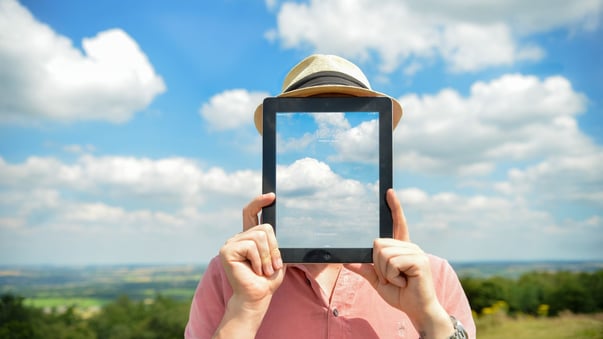 Data and privacy regulations
One of the key points of the 2019 RSA Conference was that gamers under the age of 12 were the prime target for cybercriminals. These criminals play on teens' naivete and susceptibility to access their personal and financial information. Many games targeting kids often have aggressive ads to download certain age-inappropriate apps.
Games containing paid in-game assets require gamers to provide their banking details. This is a common security concern, as a data breach can lead to the loss of confidential information. Such data breaches are not uncommon. In 2012, hackers targeted a loophole in an app purchasing system by Apple. This event impacted almost 115 gamers, which caused a loss of approximately $8.3 million before Apple repaired the font.
Similarly, the popular game League of Legends suffered a hacking attack. In 2018, cyber-terrorists created various spam accounts to share links that supposedly helped gamers get free in-game items. Before users could collect their free rewards, they had to enter their login details. And this is how their accounts got hacked.
The younger generation is vulnerable to such malicious activities. Therefore, gaming companies should put in extra effort to keep the teen gamers' private information safe and manipulation-free. Ensure your privacy policies comply with Federal Trade Commission (FTC) and the Children's Online Privacy Protection Act (COPPA) and are accessible to parents. Any data breaches will only taint your brand's reputation. Lastly, keep the opt-out option open for parents unwilling to share their children's private information.
Monetization
The in-game purchasing system has revolutionized video games. These purchases have become a core component of video games and are stable sources of revenue for gaming houses. Interestingly, these purchases are not exclusive to games designed for mature audiences. They are very much a part of games for teenagers.
In these games equipped with buyable items, gamers are encouraged to spend a small amount — or make a "microtransaction" — ranging from $1 to $5 to access virtual items. These in-game purchases are highly profitable for gaming companies. An American video game company, Activision Blizzard, earned $5.1 billion in revenue simply from microtransactions in 2021.
Figure 3: Activision Blizzard's earnings through microtransactions. Source: TweakTown
We cover more on microtransactions in our blog Game Monetization: Are Microtransactions Helpful In Increasing Your Game's Revenue?
If you incorporate paid assets in your games, abide by ethical constraints. Specify how your in-game purchases will work, avoid making false promises, and ensure you offer what you charge for. In short, do not take advantage of your younger audience. Clearly state before the purchase if your game contains in-game assets or loot boxes. Even in advertisements, ensure you inform the audience if the featured asset is paid or unpaid. Your purchases should be optional and should also require parental consent.
Brand associations
Influencer marketing is one of the most effective ways to entice the younger generation. A study by Google shows that 70% of teenage YouTube subscribers relate to YouTube creators more than traditional celebrities. They believe influencers understand them better than their real-life friends do. This trait is a cue for all gaming studios to invest in influencer marketing to persuade their younger audience.
However, only collaborate with influencers who produce "kid-friendly" content. And avoid age-inappropriate communications in advertisements. Conduct thorough research before reaching out to an influencer, and avoid partnering with influencers with a controversial past. Additionally, monitor if your potential partner-influencer produces explicit content (sexual or otherwise) or has an aggressive attitude.
In addition to influencer partnerships, brand collaborations are also an incredible way to attract a younger audience. The Louis Vuitton x League of Legends (LVxLOL) partnership is one of the most famous. The fashion brand released a capsule collection associated with Riot's game, with the collection's clothing items ranging from $170 to $5,600.
Figure 4: LVxLOL collection. Source: Louis Vuitton
Ratings
If you are launching a game for teenagers, do not forget the age ratings. Remember, parents will only allow their kids to play your game if it is deemed fit for teens by legal organizations. Here are two of the biggest ratings in the business:
Entertainment Software Rating Board (ESRB)
Figure 5: ESRB ratings. Source: Wikimedia Commons
ESRB is a self-regulatory organization assigning age and content ratings to video games launched in the US and Canada. Established in 1994 in response to the launch of certain controversial video games with sexually explicit content, here is how the ESRB rates a game:
Early childhood: Games for 3-year-olds and above.
Everyone: Games containing mild violence for 6-year-olds and above.
Everyone 10+: Games containing mild violence, mild language, and minimal suggestive themes for 10-year-olds and above.
Teen: Games containing violence, crude humor, gambling, and infrequent use of strong language for 13-year-olds and above.
Mature: Games containing intense violence, blood, gore, sexual content, and strong language for 17-year-olds and above.
Pan European Game Information (PEGI)
Figure 6: PEGI ratings. Source: InternetMatters.org
The PEGI rating system for European video games is based on six age categories: 3, 7, 12, 16, 18, and "Parental Guidance Recommended."
PEGI 3: For games suitable for all age groups.
PEGI 7: For games containing imagery and sounds that can frighten children.
PEGI 12: For games containing "realistic" violence towards fantasy NPCs or non-realistic violence towards human-like characters, mild language, and sexual innuendos.
PEGI 16: For games containing verisimilitude violence and sexual activity.
PEGI 18: For games containing motiveless killing, gross violence, and explicit sexual activity.
Understand the ethical role you have to play
If you're creating teen games, you are responsible for protecting this vulnerable age group and keeping their parents satisfied. Therefore, ensure even your in-game advertisements are teen-appropriate. These blended in-game ads are unclickable ads visible only during the gameplay. Brand awareness and affinity is the sole motive of these ads.
Figure 7: Blended in-game advertising. Source: ConsoliAds
Since they're placed in your game, you have the liberty over when and where to place them. You'll also need to ensure that your ad content and language are age-appropriate and that the ad blends nicely into the teen-friendly game. At the same time, do not bombard your younger gamers with advertisements. Let them become thoughtful buyers rather than impulsive ones. They should be able to compare two products and research before buying.
Lastly, educate and encourage them to become advocates for your game. This will help boost your cash flow and encourage you to keep developing entertaining games for the younger generation. This, in turn, will keep your players motivated and curious about a new exciting launch.
Get your gamers playing!
Your players aren't gonna find your game themselves... unless your targeting strategies hit the mark and show them exactly what they want to see. Find out how to do this in Marketing to Gamers and the Gaming Community: The Complete Handbook.
---
Marketing to teens can be challenging since younger gamers have a distinct ecosystem from adults. Therefore, it becomes difficult for brands to single-handedly build the best teenage games and market them effectively and ethically. This is where Game Marketing Genie comes to your rescue.
We are a full-service game marketing agency offering marketing strategies tailored for your target audience. We can be your one-stop shop to launch innovative video games for teen gamers and receive an immeasurable return on investment!
Contact us today to realize your dreams of becoming the leading gaming company in the industry.