The 5 Step Pre-Launch Indie Game Marketing Guide (Don't Miss the Bonus!)
by Game Marketing Genie, on 02-Aug-2022 10:35:16
Cost-effective game development and marketing platforms have opened new doors for independent developers, but not every indie game is successful. A study from Indie Game Haven reveals that 70% of all indie games are commercial failures. And only 7% of the successful 30% generate enough revenue to fund a second project.
So, why do indie games fail? The main reason is the lack of effective marketing. Few indie game developers recognize the need to market their game before the launch. As a result, the audience doesn't even know their game exists, let alone make a move to download it.
If you don't want to be a part of this crowd, keep reading! We've created a pre-launch indie game marketing guide to ensure your future game launches are a massive hit!
1. Know what you're trying to do first
Having a clear vision is crucial. Before you start hyping your new indie game:
Spend some time reflecting.
Evaluate your goals.
Identify whether you want to get wishlists, generate awareness, build a community, or get funding.
Understanding your objectives will help you develop an actionable roadmap for your destination.
Additionally, understand your audience. Building a game without understanding their likes and dislikes will lead to a disappointing conversion rate. Assess what kind of audience you're trying to reach. One of the most common ways to learn about your audience is through online communities and social media. See if there is an online game community similar to what you're creating. You can use Reddit to learn more about your audience since players' comments and posts will reveal a lot about their interests and preferences. Watch how your potential customers communicate and what they're passionate about. Incorporate this understanding into your game, and you'll create a masterpiece!
Figure 1: Minecraft's gaming community on Reddit. Source: Reddit
Audience research will also help you uncover if there is a demand for your game. Though games generally have high demand, ensure your type of game appeals to your audience. This will put you in a better position to succeed.
Lastly, examine if your game fits into a niche in the market. If it does, you'll need to understand the niche clearly. This knowledge will help you market your game to a tailored audience.
2. Know when to start marketing
Another reason indie developers fail is that they fail to understand the right time to market their game. Marketing your game too late or too early won't yield fruitful results — success lies in staying in the middle of the road.
Remember, it's a complicated world out there for indie games! Amidst the bigger titles, your little studio won't have a broader customer base or fan following. You may not even have a big budget since you're an independent developer. The harsh reality is that your road to success won't be as streamlined as you imagined.
Therefore, you must create a solid foundation for your game to start with. Build a community and develop a liking for your game. To do this, you should have something to show first and attract your audience — beginning too early won't work.
3. Build your marketing funnel
Figure 2: Marketing funnel. Source: Sprout Social
A marketing funnel gently nudges your potential players to a stage where they finally choose to invest in your game. It's a roadmap that leads your customers down the path to conversion. At each step of the funnel, you guide the customers to take a specific action, eventually leading them to the "buy" stage.
Building a funnel is creating a customer journey — this can start when customers stumble on your social media post or click your website link on Google. Not all funnels must be detailed to be effective; they just need to be clearly outlined. Each step of your marketing funnel should have a clear call-to-action (CTA) to drive your customers further into the funnel.
To create an effective funnel:
Determine where you're at right now
Analyze the steps potential customers need to take to reach the "buy" stage
Have a clear idea of what you need to do at each stage
Pick a few strategies to start with
Once you've created your marketing funnel, brainstorm potential video game marketing strategies to leverage. The most popular and effective marketing strategies include:
Influencer marketing
Figure 3: Game developer Ubisoft partnered with a YouTube influencer. Source: H2O Delirious
In today's world of digital media, the success of many renowned brands is based on how well they use influencer marketing. Influencer marketing has an 11x higher conversion rate than banner ads (source: Neal Schaffer), and you can earn approximately $5 for every dollar you spend on it.
So, research the influencers in the gaming niche you can partner with. If you're on a budget, collaborate with micro or nano-influencers. Small-scale influencers are successful as they have a tight-knit community and engaged followers.
Social media marketing
You can't run a successful business without an online presence. After assessing your online presence and reviews, customers determine if your product is investment-worthy. A positive online identity increases credibility. It generates trust, as the audience knows they can reach out to you. Create a profile on any gaming social media platform (like Twitter or Facebook) and consistently engage with your audience to build a long-term relationship with them.
Community building
You can't afford to overlook community building. Creating a community full of your game's fans is key to success. The community members will create buzz about your game through word-of-mouth. A game-based, tight-knit community increases your chances of success since you have potential customers ready to spend hours playing your game! Possible platforms where your community could reside include Discord and Reddit.
Paid advertising
Pair organic marketing with paid advertising to make your game a blockbuster. If you have the budget, don't withhold yourself from investing in paid ads. You'll have to pay a specific amount to place your ads on platforms like Google, Facebook, and Instagram — but it's worth it in the long run as it will help you generate website traffic and boost cash flow.
4. Understand what your listing needs
Figure 4: Angry Birds' listing on App Store. Source: Angry Birds Reloaded
Your game listing is often the final step in determining if customers will click "download." Ensure it is convincing enough and puts your game in the best light. It should entice your prospective customers and highlight the best features of your game.
The following elements are a must-have to create an appealing game listing:
Title
Your customers need to know the name of your game! An appealing name — perhaps with a good rhythm — can also convince players to at least try the game. Consider Clash of Clans. It's a unique name, has a good rhythm, and is relevant to the storyline.
Descriptions
Once your title appeals to the target audience, they'll want to read more about your game. And this is where your game description comes into play. Be clear over clever when writing a description. Remember, the audience doesn't have time to decode the interpretation of your message. So, steer clear of ambiguous language.
Images, videos, and GIFs
Words aren't enough to sell your game — you need visual elements, too. Instead of only telling your audience, show them how amazing your game is through creative videos and play-throughs. The visual elements complement the textual description and push the audience down the sales pipeline.
Character/item models
Some developers even add character or item models to their listings. The appealing characters and in-game items can further convince a player to download your game.
Keywords and tags
Unless your listing includes the right keywords and tags, your game won't appear in the search results. Optimizing your listing is highly important, especially as you move closer to launch. Include the keywords your target audience may use to search for games like yours. Having these words in your listing informs the search engine crawlers that your game is relevant to the audience's search. Consequently, the algorithm puts you on your audience's screen, increasing your download rate.
5. BONUS TIME! A few more components to get the word out
Here are some surefire ways to boost your chances of success and skyrocket sales.
Discounts
Figure 5: Games on discount on Steam. Source: Steam
All customers like saving money! Creating impactful discounting strategies for your game will help you get more downloads. And if the players enjoy your game, they'll spread the word, increasing your sales. But make sure to add a time limit to your discounts to compel your audience to take action before the deal is over.
Giveaway and competitions
Figure 6: Gaming giveaway. Source: PhynixPC
Giveaways are another effective way to create a buzz around your indie game and boost sales. To host impactful giveaways, carefully plan what the winners will receive. Only a fantastic offer will entice the audience to participate. To build awareness through giveaways, add a rule wherein customers have to share your game with friends on social media.
Get your game reviewed
5-star reviews and positive feedback always come in handy to convince the customers. When customers hear your praises from users, they'd be more interested in downloading your game.
We cover how you can get excellent reviews for your game in our blog, 5 Ways to Get Mobile Game Reviews.
Get involved at events
Attending gaming events will also increase your chances of success, allowing you to meet your audience and notable developers directly. A gaming convention, for instance, is an incredible forum to shed light on what your game is all about and convince people to download it.
Network with people in the industry
Piggybacking off of a renowned gaming brand can get you the visibility you deserve! Network with the right people in the industry, and reach out to well-known brands and developers. And at the right moment, talk about your game and ask if they can help you market it. Since they have a bigger audience, your game will get more exposure.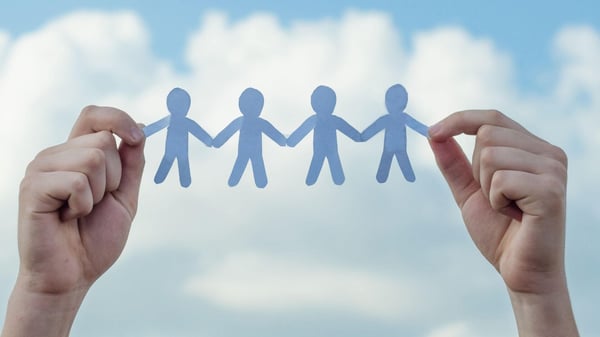 Indie game devs - we've got your back!
Hope you liked this article! If you'd like to learn more about indie game marketing, check out our full guide on the topic in Indie Game Marketing 101: Your Top Indie Game Dev Guide!
---
Hire a marketing expert for 100% success!
In 2021, indie games accounted for 95% of all games on Steam (source: VG Insights). The sales, however, were merely 40%. In other words, marketing an indie game can be challenging.
Besides, since you're primarily an indie game developer, you may not be aware of the latest game marketing strategies that can get you the results you want. Therefore, hiring a specialized indie game marketing agency makes sense!
And this is where Game Marketing Genie comes into play. We're a full-service game marketing agency with years of experience. We can help make your game a blockbuster!
To find out more about our video game marketing services, contact us today.