by Game Marketing Genie, on 20-Oct-2020 15:20:04
The gaming industry is continuously growing. With numerous games being introduced every year, there are an increasing number of choices for players. This means that without an effective game marketing strategy in place, your game will be lost. You'll need to understand the know-how of game marketing so you can position your game for success in today's ever-growing gaming industry.
The gaming industry
Game developers are working persistently to enhance and provide the best gaming experience to players worldwide. In fact, the industry shot up to a whopping $151.55 billion on the global front in 2019 . The Asia-Pacific generated the highest revenue with 72.2%, North America captured 39.6%, followed by Europe, Middle East & Africa together accounting for 34.7%, and Latin America bagging in a share of 5.6%. Expected to accelerate to a $256.97 billion industry by 2025, it is speculated to grow at a 9.17% increase every year.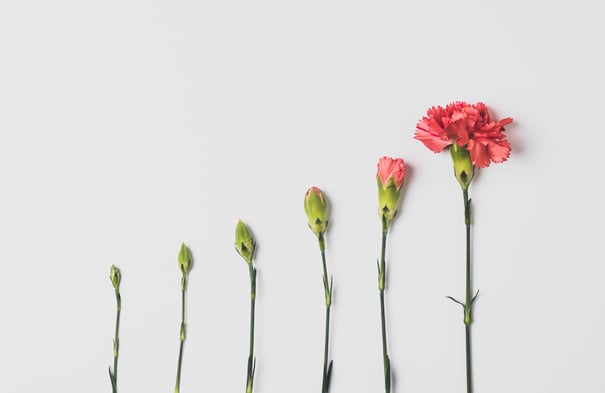 Gaming industry segmentation
This enormous industry can be broadly segmented into gaming platforms and types of games. Each category can be further divided into different segments, revealing the industry's impact and depth. Based on platforms, the gaming industry can be segmented into console gaming, PC gaming, application based gaming, online or browser based gaming, and mobile based gaming segments. Let's take a look at these different types of gaming platforms to understand this industry better.
Console gaming
Decades after their initial creation, alongside generations of computer upgrades, gaming consoles are still quite popular. This segment is majorly investment driven, with developers spending tons of dollars from game development and distribution to marketing and post sales services.
Take Activision's Call of Duty: Infinite Warfare for instance. Activision spent a massive $36 million for marketing alone which accounted for 35% of the marketing budget. The investment in terms of time, money, and resources however got paid off as they made over $15.9 billion in revenue ever since its release in 2003.
Application based gaming
Growing at a rate of 19% on a year-to-year basis, application based gaming is one of the fastest growing gaming segments. Globally, it accounts for 42% of the gaming market. The reason this segment is witnessing a meteoric growth is because it places prime importance on massive user acquisition rather than revenue generation. By gaining a large user base, game developers create opportunities for revenue generation through in-game and app store based marketing strategies. Other remarkable factors that account for its growth are better accessibility and enhanced user engagement.
The best example for this industry segment is the then King Digital owned, now Activision Blizzard acquired, Candy Crush. King Digital offered the game for free which opened up a world of gamers across geographies, and introduced in-game purchases later in the game that generated over $250 million every quarter which was a massive success. Case studies like these opened up the modernized gaming environment for developers and gamers alike and is what makes application based gaming grow at a skyrocketing pace.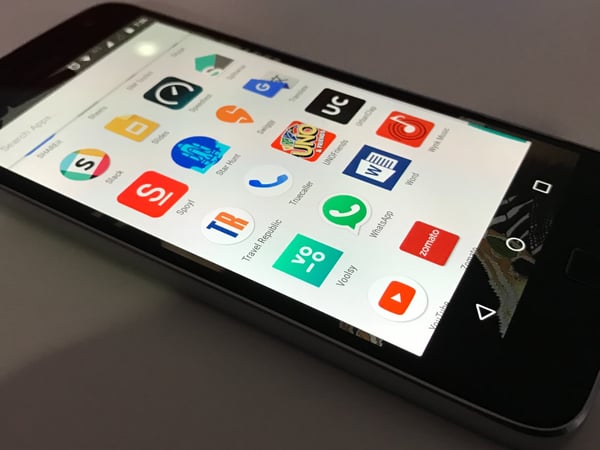 Online or browser based gaming
Compared to the previous two platforms, browser based gaming reached its saturation point and has been witnessing a steep decline year after year. In the early 2010s, Zynga, Farmville's developer, created a strategic partnership deal with Facebook which expanded its registered user base to 400 million. This move established Zynga's presence massively prior to the rise of application based games in 2014. However, online games have tended to fail to cut through the competition and reinvent gaming unlike the other platforms.
Game marketing strategies
As complicated it is to work on game development, game marketing is as equally - if not more - demanding. There are a number of strategies that can produce incredible results if you do them well. Reaching out to a reputed, result-oriented, and data-driven game marketing company that offers excellent game marketing services will help you make your mark on the gaming industry.
Social media
There are more than 3 billion people who use social media throughout the world. Studies further reveal that about 90.4% of millennials use social media and spend about 3 hours on these platforms everyday. Now that you understand the reach of social media, using it as a tool to expand your game's reach and increase user acquisition is a smart thing to do.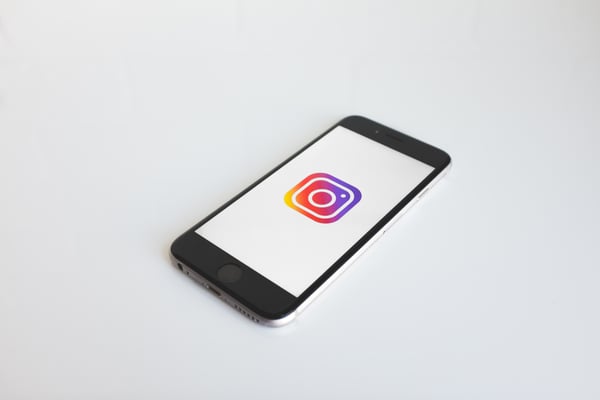 Video marketing
Talk about the king of video game marketing, and video marketing comes to mind. In recent years, video content has been gaining precedence more than ever. Over 78% of the entire data traffic in the world is through video content. In particular, live streaming platforms like Twitch and YouTube have been gaining increasing popularity among the gaming community. These platforms have given rise to many influencers; and gaming companies have tapped into its potential, reaping the benefits of greater user base acquisition, lead conversions, and revenue generation.
On average, audiences spend about 48% of their time watching videos to learn more tips and tricks relating to their respective games. Furthermore, developing video content and releasing them as trailers is enough to stir up the curiosity of your audience on a larger magnitude. Pair up with a video game marketing agency to make your mark in the gaming community.
App store optimization
Mobile game marketing is very much dependent on app store optimization (ASO). If you want your app to stand out from the rest across different app stores, ASO is your answer. ASO uses keywords, layout optimization, UX and UI and more to make your app more discoverable. Better discoverability implies more downloads, and more downloads implies more conversions - all done organically. With good ASO, you can drive high quality traffic to your app for no cost at all!
Influencers
Your game marketing strategy would be incomplete without influencer marketing. Around 89% of marketers prefer influencer marketing compared to other marketing alternatives. For every $1 spent on this marketing method, businesses generate revenue close to $6.50 and in some cases, it can even be as high as $20. Studies show that about 40% of Twitter users made a purchase after getting a product recommendation from influencers.
They have also been instrumental in increasing product sales through product mentions and recommendations. But the process of finding influencers, vetting them, and designing a result oriented influencer marketing strategy may seem overwhelming. Reach out to a reputed influencer marketing agency to help you get the results you're looking for.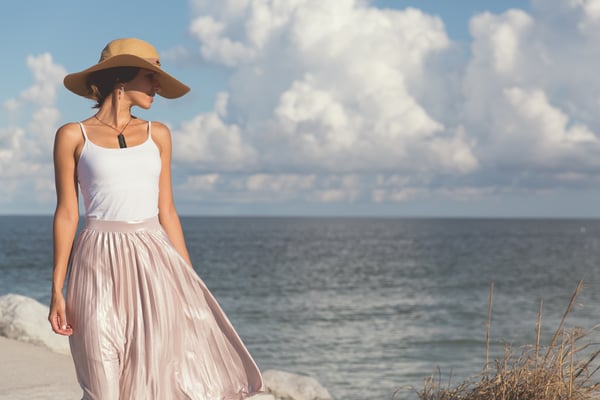 Blogging
One of the easiest ways to gain traction from the search engines and your audience is setting up a blog for your website. Blogs are one of best resources for gamers to learn the latest developer updates and helps you to increase user engagement time on your website, boost traffic to your site, gain media attention, make announcements related to your games, and draw the attention of more players. Information presented through blogs needs to be informative yet have the fun elements as well, as your goal is to gain your audience's attention rather than drive them away. Share your blog posts across different social media platforms to increase user acquisition and engagement.
SEO
Ever since the inception of search engines, search engine optimization (SEO) has been an integral method for businesses to boost their online presence. Employing SEO strategies is one of the best methods to increase your site's authority and ranking.
Studies show that over 75% of the population don't look beyond the first SERP (search engine results page). You need to stay on guard and work out your SEO strategy. Some strategies you can adopt to make your site stronger in the long run are the creation of quality content and powerful keyword usage.
Furthermore, you cannot implement the exact same strategies used by your competitors. Search engines gauge every website using 200 different metrics. This is why just like your gaming product, your SEO strategy needs to be exclusive to your game.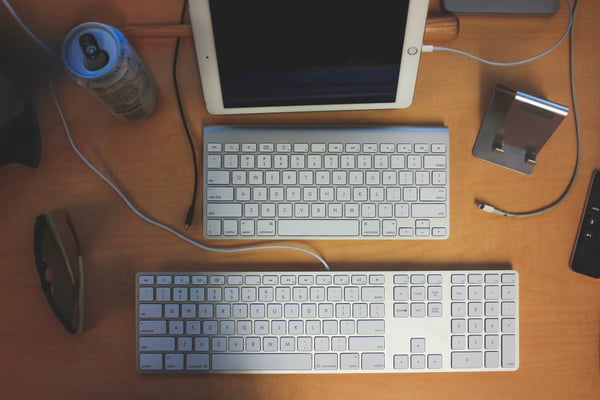 Design
Design is an essential aesthetic element of an exceptional gaming experience. It can either take your game title to the heights or plummet it to the dungeon. The crux of being a game developer or a gaming company is to create a game world which is exciting to the gamer. It is this element that makes a user feel that they're living in the game world, keeping them glued to their gaming screens. A captivating storyline is what gives the user an immersive experience. Develop a storyline that has a compelling narrative and strong characters who have the freedom to express their choices in the game. Additionally, the visuals of the entire game needs to be appealing with good sound effects and music as well. With all these elements on point, you can be confident of your gaming project.
Search advertising
Search advertising allows you to place your game's adverts on web pages to increase the spectrum of your audience reach. If your game is new to the gaming industry, search advertising helps propel your brand awareness and brand recall. Banner ads are the most used and most effective advertising strategies in this area. Featuring either your landing page, video, image, or even your app install page, they are easy to set-up. You can take banner ads one step further by featuring them on the Google Play Store and the iOS App Store by using Google App Campaigns and and Apples Search Ads.
Mobile marketing
Mobile marketing is making your game reach your audience on different mobile devices like smartphones and tablets using social media channels, apps, websites and more. In recent years, data consumption is shifting from the conventional desktop/laptop to mobile drastically. With mobile marketing, businesses can augment their audience reach by creating exclusive ad campaigns on different digital platforms. After all, these days a majority of purchases happen through mobile devices. Mobile marketing is about making your brand customer-centric, and building your marketing efforts around it. Since customers use mobile devices while taking short breaks, your campaigns need to be clear, concise, and straight to the point to lead them to your sales funnel.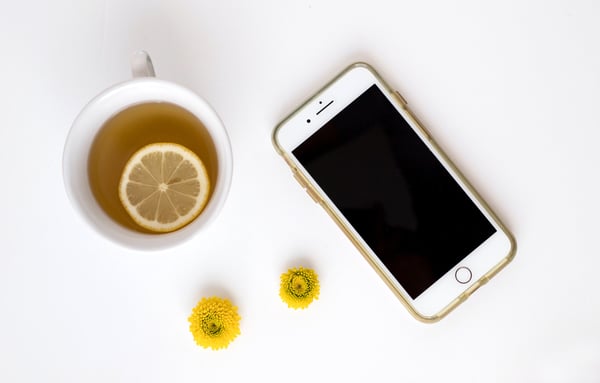 The ultimate guide to game marketing
Hope you enjoyed this article! For more insider game marketing information, check out The Ultimate Guide to Game Marketing: Everything You Need to Know.
---
Successful game marketing isn't easy. Though we've run through several game marketing strategies, every method of marketing has its challenges and drafting a successful marketing strategy can be tough. To overcome these challenges, work with a credible video game marketing agency. The team at Game Marketing Genie can assist you in designing a winning video game marketing strategy, taking care of the entire process from the start to the finish. Talk to our team of seasoned marketers to bring your game to life!
Need more info? Contact us today!