10 Content Marketing Strategies for Your Game Launch
by Game Marketing Genie, on 19-May-2021 15:58:58
Your game launch is your best chance to make a big impact on your audience. But a mere 10 percent of the games that are launched every year capture a massive 90 percent of the revenue generated in the entire gaming industry. Why? Because the other games didn't start marketing early enough, or weren't able to connect with the right players.
So, what's one thing you can start working on to improve? Easy - the effectiveness of your content marketing strategy. Let's dive into some of the best strategies, tips, and platforms you can use to transform your content into results.
1. Social media
Whether you're an indie game developer, a top game developer like Nintendo or Tencent, or an esports team, social media is an amazing tool to help you reach out to a wider audience.
With a variety of different gamer niches, you need to refine your buyer personas and audience segments to target your reach effectively. After all, knowing your audience is perhaps the most important part of your plan, as mentioned in our blog about generating leads with content marketing on Growth Marketing Genie. Social media helps you get the data to do this, target your ads and content, and convert your audience into loyal fans when done right.
Social media top tips
79 percent of customers prefer live chat over regular social posts and email interactions. Live streaming your game on platforms like Twitch and YouTube Gaming is a great initiative to interact with your audience and build user engagement.
Use your social accounts to create hype around your game, offers, competitions, and specific announcements.

Promoting your social accounts within your game itself is a great way to capture more players. Building this social aspect into your game allows your audience to post on their social accounts right from the game, find and refer friends easily. This tip works best for mobile games.
Read our blog, What Are the Best Social Media Platforms to Market Your Game On?, for more tips that can help you create a social media strategy that works for your game.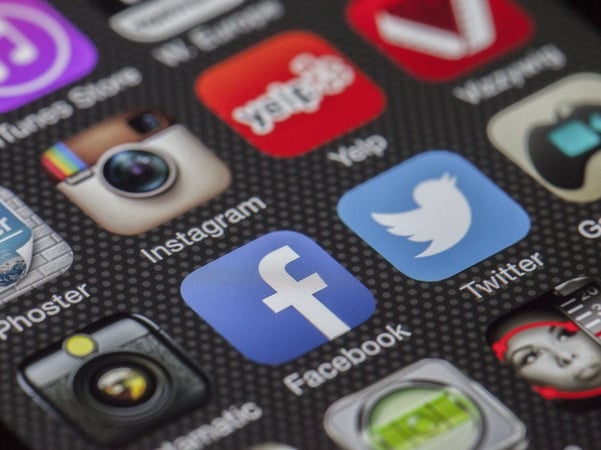 2. Influencer marketing
Influencer marketing uses product mentions and brand endorsements by influencers who have genuine and loyal follower bases on different social media platforms. It is a killer strategy being used by thousands of businesses across the world, and the gaming industry is tapping into it in a big way - meaning you should too!
Influencer marketing is a massive source of hype that has been helping businesses to increase their audience reach and revenue dramatically. For every one dollar spent on influencer marketing, a recent study by Influencer Marketing Hub shows that an incredible $18 in revenue is generated.
Working with gaming influencers on the platforms that your target market is most active on and allowing them to post their favorite parts about your game is one of the best ways to capture your audience's attention. Posting influencer generated content on your own social accounts is a great way to promote your brand as it helps you build your brand's credibility. Also consider using giveaways promoted by influencers to generate engagement.
Influencer marketing doesn't need to be difficult. Instead of having to find, vet and manage influencers, what if it was as simple as signing up, creating a contract and adding a budget?
Our team over at Atisfyreach have got you covered. We handle everything from finding influencers and generating your campaign content to managing payments and performance reports. Sign up today by clicking the link above!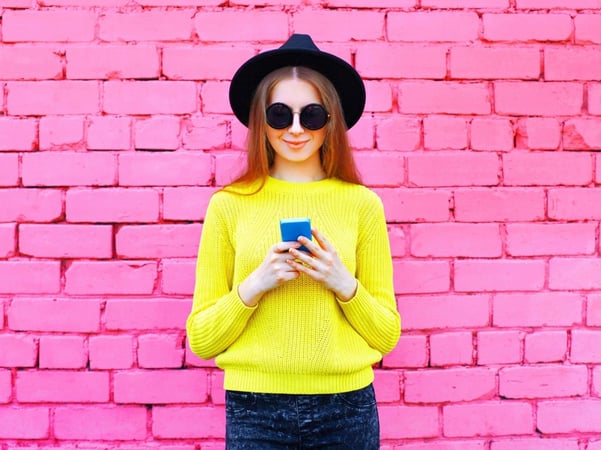 3. A strong website
Six out of ten prospects expect a business to have an online presence so they can easily find information related to their search. Having a website for your business is just as important as having a local office or store.
Websites help you build brand credibility, expand your business to other markets, advertise your products effectively, gain customer insights, and present excellent customer service 24/7.
Your website is the face of your business online and this is why it should contain everything that your target market needs to know about your brand and game including your release date, the platforms on which your game is available, its price, other links to your social accounts, and any external lore that may interest your audience.
4. Blogging
One of the most inexpensive ways to drive traffic to your website is blogging. Blogs steal the spotlight as one of the top three content marketing strategies. HubSpot states that 86 percent of firms focus on producing blog content compared to other approaches.
Blogging helps you capture your audience's attention, improve your search engine ranking, build customer trust, establish your business as a thought leader in your industry, and sell more products.
Blog topic tip: People are wired for stories, and one of the best ways to keep your target market engaged is by voicing out your developer stories through your blogs. Developer blogs are the most in-things for gaming communities.
Having a blog on your website is a great place to start, but you can also initiate guest blogging to gain more exposure. Gamasutra is one such platform that you can use to get your story out to the gaming community. Become a member on this forum and get started by posting and featuring your blogs.
5. Engaging landing pages
Landing pages are standalone web pages that are designed for marketing specific advertisement campaigns. While web pages have assorted pages aiming to reach different goals and audiences, landing pages are created with a single goal in mind.
From helping you glean qualified leads from your search traffic, building credibility, and increasing your website traffic to building your video game's credibility, improving lead generation, boosting your sales, and leaving an exceptional first impression on your audience, landing pages are a must when it comes to launching your new game.
Unlike websites, you can design landing pages and A/B test them to identify the ones that work best, and then make necessary adjustments to engage your audience better and boost your overall engagement.
6. Posting in forums
Internet forums have been around for decades. Known for encouraging discussions and information exchange, forums are one of the best content marketing strategies to improve your brand awareness.
One of the things that video gaming companies have to bear in mind is to go where their audience is present. You can assist your potential customers by answering their queries, addressing their concerns, boosting your networking, and even increase your collaborations with some noteworthy talents on these platforms.
A few popular gaming forums that you can zero in on to reach your audience even better are:
NeoGAF
Reddit
The Verge
IGN
Minecraft Forum
GameFAQS
Gamespot
VGR
AVForums
StudentEdge
Steam
Blizzard forums
Ubisoft Forums
Adventure Gamers
Rock Paper Shotgun
7. Creating your own communities
Creating your own gaming community is an excellent strategy to grow your video game fan base, keep them engaged, and announce progress related to your product.
For instance, Little Big Planet has a popular gaming community created for younger audiences. Unlike other communities that focus on war-zones and violent action, Little Big Planet focuses on world building aspects. Those on this platform can concentrate on building better friendships that foster a healthy and welcoming environment. Of course, that is not to say that more mature games cannot create communities!
To know more about how to leverage gaming communities for your video game growth, read our blog How To Grow A Gaming Community.
8. Press releases
A press release is a written document prepared for the press and other written media for purposes including product releases and updates, initiatives and company announcements, releasing research and other findings, honors and awards announcements.
Press releases help you to gain exposure and reach out to a wider audience in your industry, build your brand credibility, enhance your SEO, increase traffic to your website, boost your sales potential, and empower your brand to establish itself as an industry leader.
To find out more about press releases, read our blog, How To Create A Video Game Marketing Press Kit.
9. Podcasting
Podcasts are digital audio files that are readily available on different platforms for audiences to listen. More than 47 million podcast episodes are listed on various platforms across the internet, and podcast listeners are noted to be more active on social platforms compared to other demographics.
The rise in smartphone usage has given rise to this content marketing strategy. With gaming podcasts being aired on assorted platforms, consider featuring as a guest on a popular podcast program. This move will help you gather more audience attention and increase your exposure by multiple times.
Move into a new medium with our guide here: How to Feature on a Gaming Podcast to Market Your Game.
10. Video marketing
If a picture is worth a thousand words, a video is even more valuable. With the world consuming video content at an incredible rate, you cannot ignore video marketing.
Video marketing is the process of promoting your products and services through videos to educate your audience, and increase their engagement on a mix of digital platforms.
This content marketing approach helps you connect with your target market, improve your SEO efforts, increase your clickthrough and open rates, and boost the information your customer retains by 65 percent, as shown by HubSpot.
YouTube is one of the most popular platforms that dominates the long form video marketing segment. Data from Google shows that an amazing 95 percent of gamers watch YouTube videos to learn gaming tips and tricks, making this an excellent stage to promote your developer stories, video game trailers, and even gameplay videos.
Despite being one of the most influential tools to draw in your audience, video marketing requires rigorous research and strategy to get the best results. Working with a gaming marketing agency that specializes in content marketing can benefit your business in many ways.
Try using video on your social media platforms! This is one of the best places for engaging short form video content. Learn more about it in How to Make the Most of Videos In Your Social Media Marketing Strategy.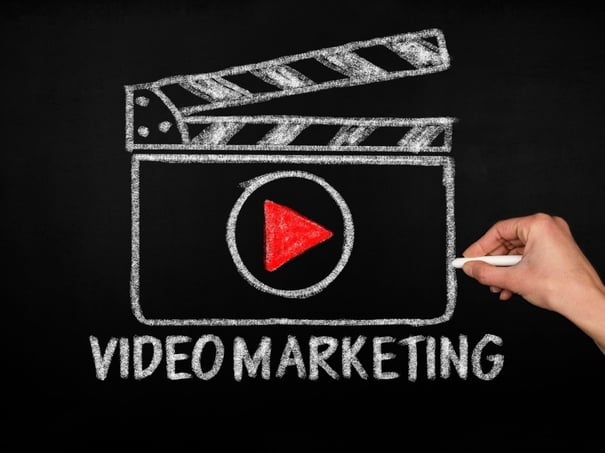 Get your game on with our game launch guide!
Enjoyed this article? Want to know more about launching a game? We've got much more to share with you in The Game Dev's Guide to the Best Game Launch!
---
Content marketing fuels all your marketing efforts, positively influences your lead generation, and boosts your conversions. Though these strategies may seem easy, it takes a lot of effort to strategically pave your way to success.
But working with an accomplished video game marketing agency will put you ahead of the competition. With support from the professionals at Game Marketing Genie, you can ensure you get the best content marketing solutions and execution strategies.