Video Game Marketing: How to Build Hype for a Product Launch
by Game Marketing Genie, on 28-May-2020 10:51:03
With thousands of games being launched on Steam and other platforms every year, it can be difficult for your game to get recognized among all the noise. This is very challenging for smaller game studios in particular, especially if they don't have an established gaming history.
While it is essential to know how to develop a game with unique features and a storyline, your go-to-market strategy is just as important to the success of your project. Launching your game is a big deal as you only get one chance. A successful launch will see the downloads and in-game purchases increase drastically within the first few weeks post-launch, while a poor one will condemn your game to oblivion.
A study by Vision Mobile shows that 60 percent of app developers are not able to generate enough profit to turn their creations into viable businesses. Most failures can be traced back to the earlier stages of product promotion, and a similar fate awaits you if you don't come up with a solid game launch strategy.
To avoid this dismal statistic, here are six strategies to help you create excitement for your upcoming game.
1. Get your community together
The first thing you need to do to ensure the masses receive your game properly is targeted audience research. Identifying the right group of players will save you a lot of time and effort as it will prevent you from promoting your game to an audience that is not interested in it.
For those with established games and audiences, this should not be too difficult. But for those launching a game for the first time, it will be a challenge to define your target audience as you won't have any existing data to leverage. However, identifying the features that make your game unique and the people who might be interested in playing it is a great start.
With this information, find the platforms where these people hang out and join them. Whether it's a chat room, a specialty site, or forum - get in there and participate. Contribute to the ongoing conversations without shamelessly plugging yourself to avoid losing favor with the community members.
You should also create great content and share it. This will open opportunities to mention what you are working on, and when this happens, make sure to give a detailed description of your game. Respond to any questions and feedback to generate excitement for your app.
Check out our guides to developing your very own gaming community in the links below: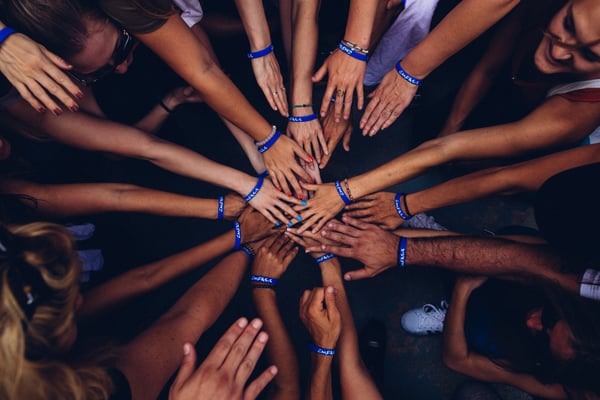 2. Set up your social media strategy
Social media is where the people are, and this makes having an active presence on the right platforms a great way to create a buzz for your upcoming game. Several months before the official launch, you should create a profile on the biggest social channels and start promoting your product. You should also look into smaller outlets that your target audience frequents and consider making a profile there. Interact with your audience and answer any questions they may have regarding your game.
This will create hype around your upcoming title, and your followers will be waiting for the latest updates with great enthusiasm. Consider starting a developer's blog and share the links on your social media pages to engage potential players.
Some of the platforms that are great for promoting any game on social media include Facebook and Instagram. Use Facebook's superior targeting mechanism to target the right people with your brand messages. Instagram will help you share videos and screenshots of your game to help viewers understand the game.
YouTube and Twitch are other powerful channels that can help build hype. These platforms are popular with gamers, and this makes them great for getting to the right audience. You can use paid ads or work with popular gaming influencers to promote your game.
For more information about how to connect with your audience, check out our blog, How to Get the Best Social Media Reach for Your Video Game.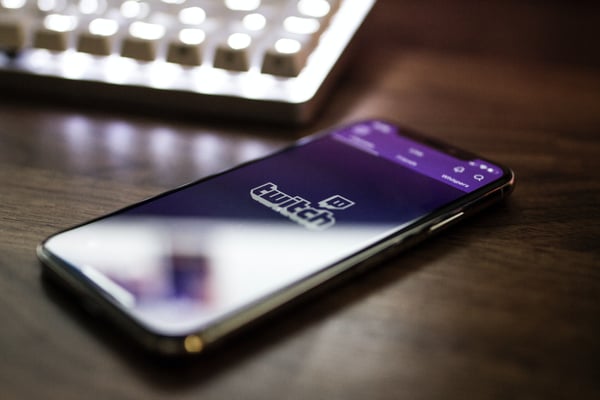 3. Get influencers involved for early access
Like we mentioned earlier, influencers can be a valuable asset. You should definitely consider adding them to your game launch strategy. With their power and reach on different social platforms, these popular figures can help you reach a lot of people and create excitement within the gaming community.
To use influencer marketing to successfully promote your game, you'll first need to identify the right influencers to work with. Your options include anyone from celebrity influencers with a massive following to micro-influencers who specialize in a particular niche. For small gaming studios, micro-influencers are the best to work with since gamers of a particular niche value their opinion, and you will not have to pay a lot of money to get them on board. It is also true that micro-influencers tend to have the best reach to engagement ratio, which means you won't be spending money targeting people who aren't interested.
Try giving your selected influencers early access to your game and letting them stream it or show it off to their followers. This will give your game the necessary exposure and get people excited about trying the game out when it lands. Also consider giving them Steam keys, game codes or brand merchandise to conduct giveaways.
You can also ask the influencers to feature in your game promo videos. Let them share these videos on their platforms to let more people know about your upcoming game.
Find out more about how to reach out to the right influencers to promote your game on our blog Video Game Marketing 101: Triumph with Twitch Influencer Marketing.
Or, if you wanna skip the small talk and get straight into it, the team over at Atisfyreach can help. Atisfyreach makes influencer marketing easy - all you need to do is sign up, create a contract and add your budget, and let the platform do the rest! From finding and vetting the right influencers to managing content and performance reports, influencer marketing has never been easier! Find out more over at the Atisfyreach website.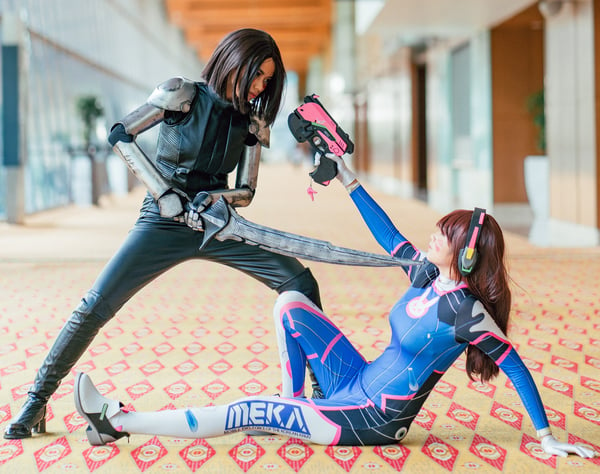 4. Provide value with your landing page
As we mentioned earlier, having an online presence is very important to create hype for your upcoming game. Social media will help you achieve this, but your game marketing strategy will be incomplete without a landing page. A website landing page is a simple platform where visitors get to learn everything about your game.
Education is one of the primary motives of the landing page. You want your audience to learn as much as they can, but still want more. As such, you should use exciting videos, demos, and screenshots of the game on your landing page. You should also have an irresistible description of the game to get more people to visit your website and share it with their friends.
Next, you will need your visitors to take further action past the landing page. In the pre-launch stage, it is vital to get people to sign up to receive updates leading to the title release and to be added to a beta wait list. Make the sign-up process as simple as possible to get more people to submit their contact details.
You can also use the landing page to run giveaways and contests. This simple tactic will help you create attention for your launch, and you can choose to give game codes to those who successfully take part in the contests. Consider getting your influencers to promote these giveaways as well.
Learn more about making your website and landing pages matter in our guide here: 8 Tips to Ensure a Smooth User Experience for Your Website.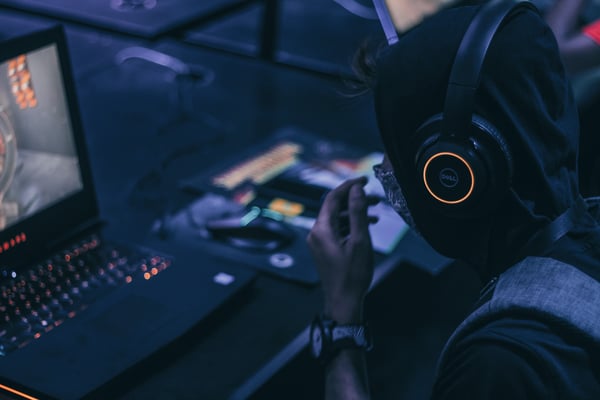 5. Press releases and PR are key
Getting press coverage for your game is one of the best ways to let people know about it. Before you approach members of the press, you should put together a press kit that will make it easy for journalists to write about your game. The kit should have basic information such as the price, release date, supported platforms, social media handles, and the website link.
You'll also need visual resources to make it easy for readers to understand and recognize your game, including screenshots, logos, and promotional art. Accompany the visuals with creative copy that tells the story of your project, such as a game and company fact sheet. Make sure that your creatives can capture your game's unique selling points when developing the marketing copy to make it easy for the press to write compelling stories about your game.
With a press kit in place, the next thing is to capture the attention of bloggers and journalists. Before contacting the top bloggers to feature your game, you should consider those who have written about games like yours before. Reach out to a lot of people with an excellent pitch to increase your chances of getting a positive response.
Want to know more about PR? Get all of our insider tips here: How to Create a Video Game Marketing Press Kit.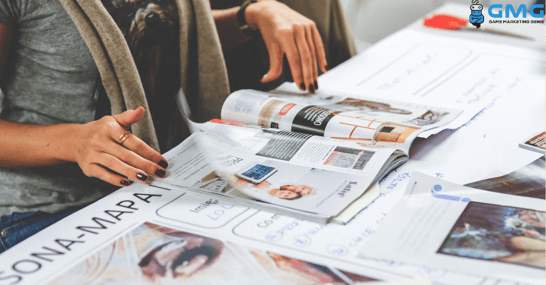 6. Open beta
When preparing for the launch of your game, it is essential to understand that people always want what they cannot have. This makes creating exclusivity a great tactic to generate a buzz for your upcoming title. Use the waiting lists that you created to give specific users invite-only early access for your game.
Use this opportunity to gather valuable feedback from the people who play the game. Ask the players to spread the word within their gaming circles to get people excited about your game.
With an open beta release, developers are able to maintain conversations with a lot of fans and get them involved in the development process in a way that was not possible in the past. Any tips that your beta players give you about bugs and glitches should be taken seriously pre-launch, and this is the perfect way to get that information. The feedback collected from the gaming community can also be used to make a final polish of the game before it is officially released to the public.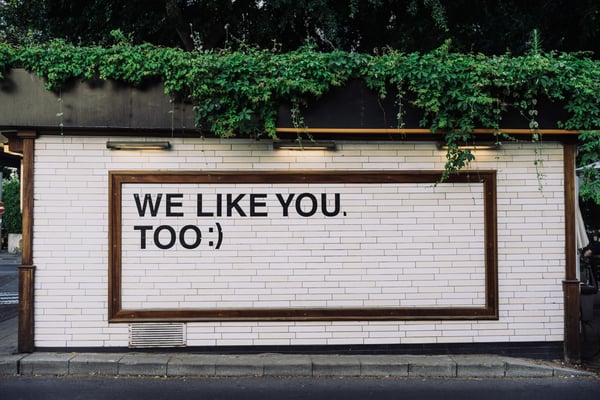 Get your game on with our game launch guide!
Enjoyed this article? Want to know more about launching a game? We've got much more to share with you in The Game Dev's Guide to the Best Game Launch!
---
The pre-launch process of your game is essential for its success. When done poorly, people will not be excited to receive your game when it lands, and the download and sales figures will remain low well into the future. Your game marketing strategies must feature helpful tactics that will create excitement about your upcoming title. Game Marketing Genie can help you with your marketing to build hype for your launch with our team of marketing strategists, data analysts and video game lovers.
Want a bit more help? Let's chat today about how our gaming marketing agency can help you take control of your opportunities.