11 More Video Game Marketing Strategies You Can Use Right Now
by Game Marketing Genie, on 08-Sep-2021 10:41:59
Making a game is easy. Getting it to perform is the hard part. With players spoiled for choice when it comes to the titles they can play, it's difficult to get noticed in the crowded sea of games. Furthermore, the big gaming brands, powered by massive budgets, are stepping over the small studios and pushing them out.
Fortunately, there are many game marketing initiatives that you can get started on instantly whether you're about to launch, already launched, or want some more traffic. Use these video game marketing strategies to win and make your game popular.
But first, if you haven't seen it already, the prequel to this article is here: 11 Video Game Marketing Strategies You Can Use Right Now.
1. Community building
Building a community to sell video games can be very taxing. The time and effort required to bring gamers together into a coherent group and keep them in constant dialogue is a lot.
However, a healthy and engaged fan base is incredibly valuable to your business. Having a group of players who are committed to your game and want to see you succeed is a great foundation for long-term success. The community members will act as advocates of your game away from the community, thus helping you attract more players and fans.
To keep your community thriving, you should post regularly on the forum and invite players to give their views. You will receive brutally honest opinions from the members, so if your game or updates suck, they will make it clear to you they suck. You should be prepared to handle such opinions about your game and use the criticism to improve the game and make it appealing to players.
We have shared effective tips for community engagement in our blog, Marketing to Gamers: Understanding the Gaming Communities.
Which leads us to…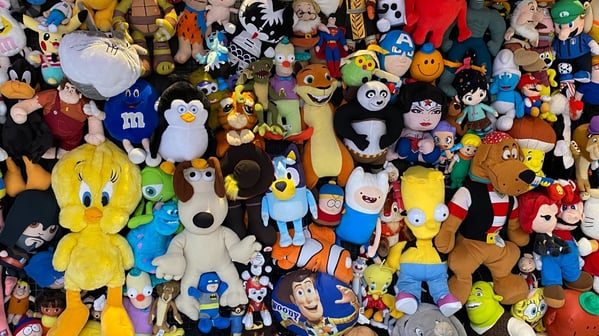 2. Discord marketing
Discord is a fantastic platform for your gaming community. The platform supports call, video, and text chatting options, allowing for effective engagement with community members as you discuss how to make your game better.
You can share pre-releases or beta versions of your game on your channel, helping you collect valuable feedback before the big launch. The platform is very secure as it allows you to invite the people you want in your community. This way, you can be sure that everyone in your community is committed to helping you grow your game.
Our blog, Should You Consider Discord for Your Game's Community?, shares other benefits of Discord in promoting your video game.
3. Livestreaming
Livestreaming is one of the most effective indie game marketing strategies you can use right now to promote your game. Players want to see your game in action before they can download it, and live streaming allows you to show them how your game works.
To ensure you can reach many people with your streams, partner with relevant influencers to advertise your game. Gaming influencers with a highly engaged audience base will help you reach many high-quality users, thus helping you spread the word about your game.
Some of the platforms you can use for live streaming include Twitch, YouTube, and Facebook Gaming. Identify the times when your audience is active on these platforms to ensure you connect with as many people as possible. Also, share details about your live stream sessions on your community forums to attract more viewers.
We have shared other platforms you can use for live streaming in our blog, 6 Livestreaming Platforms To Use For Video Game Influencer Marketing.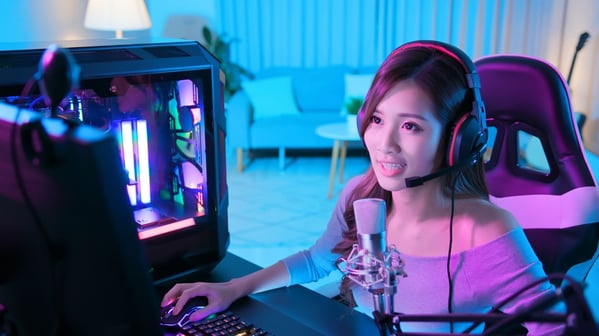 4. Search advertising
Players also discover your game via search. When people search keywords related to your game, you want them to find your website, but it will take you longer to rank organically on SERPs. That's why you need to pay attention to search advertising that position's your website on the first page of SERPs for specific keywords.
One of the things that makes search advertising an amazing video game marketing strategy is that you only pay when searchers click your ad. You can also set your daily spending and specify your target audience to ensure you connect with highly motivated players.
We talk about this more on our sister company's blog. Check it out here: 5 Search Advertising Strategies You Need to Succeed.
5. Website building
Your marketing efforts won't yield much if you don't have a website. Your website should contain all the information about your game to make it easy for interested users to learn about it. Create a user-friendly website with links to your game, info, pricing, team members, and more.
Ensure your website is easy to navigate to make it easy for visitors to find what they are looking for. It shouldn't take long to load, and it should be responsive on all screen sizes.
Don't let your website fall flat! Learn 8 Tips to Ensure a Smooth User Experience for Your Website here.
6. PR
PR is an effective strategy for getting in front of many people. Consumers generally mistrust ads, making media a great way to connect with thousands of users. Before approaching the media guys to feature your game, you need a PR strategy to help you make the most of your PR campaign.
Research your audience to understand their needs and determine all the visuals you will pitch to. You should also define your goals early and set up a calendar to track your outreach efforts.
Get started today with How to Create a Video Game Marketing Press Kit.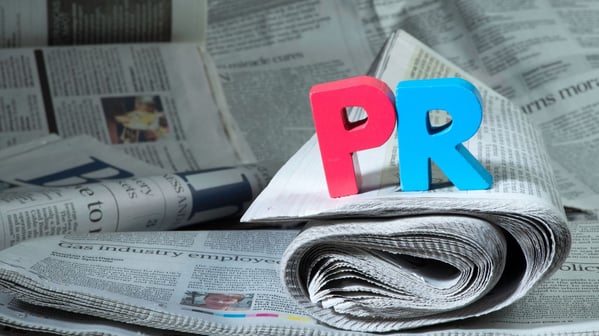 7. Esports marketing
The best video game marketing campaigns use esports marketing to connect with gaming fans. Esports refers to competitive video gaming that's viewed by spectators. The esports industry has been growing steadily, with statistics from NewZoo indicating that there are more than 550 million fans!
Figure 1: Esports audience growth (2016 -2021). Source - Newzoo
Create a tournament and invite your biggest fans to participate. Invite people to the event for them to interact with other players as they learn about your game.
We have discussed the best esports marketing strategies to grow your game on our blog, 10 Esports Marketing Strategies You Should be Using.
8. Video marketing
Video content has taken the gaming industry by storm. Gamers are visual consumers, and as a developer, you should prioritize video content to ensure you attract more users to your channels.
You probably have a lot of content in other formats, such as how-to guides that you use for educating players about your game. To ensure proper consumption of this content, transform them into videos and share them on your social media and website. It takes a lot of effort to do this, and that's why most developers work with video game marketing companies that have the expertise to deliver the best results.
Learn more about video marketing in our blog, How to Plan, Develop, and Distribute Your Video Marketing Strategy.
9. TikTok marketing
TikTok's popularity is growing by the day. Young people cannot get enough of it, and you will be missing out on a lot if you don't have a TikTok marketing plan. Promoting your game on TikTok allows you to connect with Millennials and Gen Z, who make up most gaming fans.
With the right content, it's easy for you to go viral on the platform and take your brand messages far and wide. Take part in trending challenges and collaborate with influencers to earn more views for your content.
Our blog, 8 Key Attributes That Make TikTok Videos Viral, shares some of the things you can do to help your gaming videos get popular.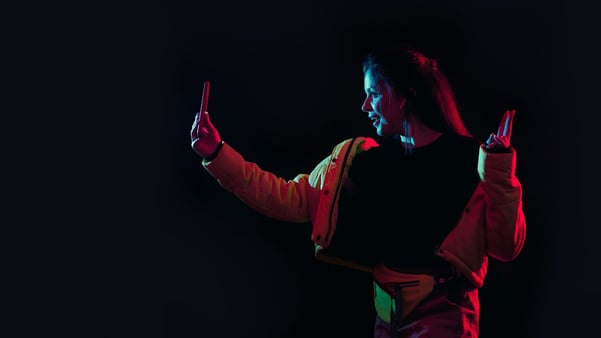 10. User-generated content
Consumers trust user generated content more than traditional ads. UGC is more authentic and will help you attract more players than brand advertisements. To get players to share their user-generated content, give them incentives like getting featured on your official pages or branded merchandise.
Players can share screenshots of their current levels or the high scorers they have set. Sharing this content on your profile will do wonders for your mobile game marketing. Work with a mobile game marketing agency to create a UGC marketing plan for your game.
Encourage your players to create content that you can share with Your One Stop Guide to User-Generated Content.
11. Referral marketing
Referral marketing involves using your current users to promote your video game. People trust the opinions of their friends and family more than corporate advertisements. Referral marketing leverages this trust to help you attract more players to your game. New players will be willing to try your game when recommended to them by someone they trust, like a friend or family member.
To get more people to refer your game to people on their networks, offer rewards for every successful invite. You could give them in-game rewards or discounts when they buy items from your store. You can work with influencers to reach as many people as possible, but this time let the invitees keep the rewards.
This tactic works best for mobile games, but it doesn't mean you can't apply these benefits to your PC or console game. Read more in Why You Need Referral Marketing For Your Mobile Game.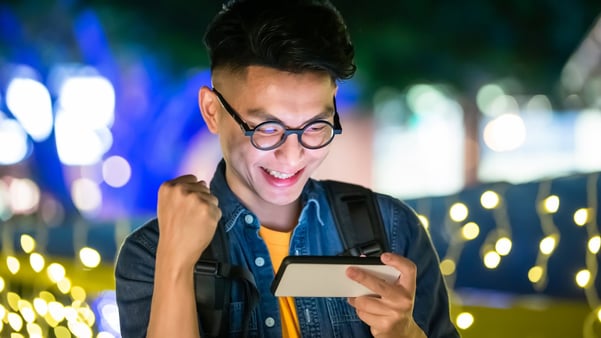 The ultimate guide to game marketing
But that's not all we've got to offer! Check out all our insider game marketing tips in The Ultimate Guide to Game Marketing: Everything You Need to Know!
---
Combining these game marketing strategies will help you beat the competition in the gaming industry and make your game popular with players. But with everything you have to do to make your game perfect, you may not have the time to run a successful campaign. The team at Game Marketing Genie are here to support you on your quest.
We are a full-service agency that covers all aspects of marketing to help you reach your full potential and attract the players you want. Get in touch and let us help you develop a plan for sustained growth.
Contact us for specialized game marketing services.